A recent landmark European case has suggested that employers have the right to view employees private messages sent during working time. But just how much does the employer have the right to view?

Employers often monitor the work of their employees by reading work emails and tracking the websites that they have visited whilst at work however case law now suggests that employers have the right to view employee's private messages. Where an employer has a policy banning the use of company property for personal activities, the employer may view any personal correspondence sent from that property, and in some cases may dismiss the employee for a breach of conduct. It is unlikely however that this degree of monitoring will be acceptable where the employer does not have policies banning personal use in place. The key is for employers to be clear as to when and why monitoring may take place.
Employees need to remain aware that the employer can monitor their usage of any company property including smartphones, laptops and tablets and that this may extend to outside of working hours. Employees should restrict their usage of any company property to commercial use and should avoid sending personal correspondence from company smartphones or devices.
Despite the media coverage, this interpretation of the law is similar to the view taken by English Tribunals and should not be interpreted as giving the employer an unlimited ability to snoop into the lives of employees. Employers are still restricted to accessing employee's communications to when it is lawful and necessary and any access must be a proportionate response to the situation.
For further advice or assistance on employment matters contact our Employment Law Specialist Umberto Vietri

on 01535 613674 or
umberto.vietri@awbclaw.co.uk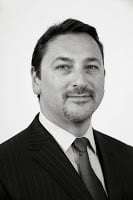 Partner and Head of Company and Employment Law