If you are owed money from a debtor, it is often difficult to know what actions to take and where to start in terms of the recovery process.
AWB Charlesworth can be instructed to act on your behalf in recovering the sums due to you.

We deal day in and day out with the following questions from our clients and here is how we can help:

1. What if I do not know the address of the debtor?

If you are unaware of the debtor's current address or place of business, AWB Charlesworth work closely with trace agents who offer a "no trace, no fee" service for tracing debtors within the UK. If the trace proves successful, we would then send a letter before action to the debtor.
2. What does a Letter before action actually do?
At AWB Charlesworth we send a letter before action to the debtor requiring payment of the outstanding sum within 7 days of the date of the letter. The benefit of sending a letter before action is that it often successfully recovers the outstanding sum without the need to issue court proceedings and incur further costs.
3. What happens if no response is received to the letter before action?
If we receive no response to the letter before action we will issue proceedings in the County Court Money Claims Centre on your behalf. There is a court fee payable which varies dependent upon the amount which is owed. Once proceedings are issued the debtor will have an opportunity to file a defence and/or a counter-claim however, if no defence or counter-claim is filed AWB Charlesworth will request a default judgment on your behalf. If a defence or counter-claim is filed and you wish to pursue the claim, AWB Charlesworth charge for the work carried out on a time spent basis.
4. What happens once a judgment is obtained?
Once a judgment is obtained against the debtor, AWB Charlesworth would send a further letter to the debtor requesting payment of the judgment. If no response is received AWB Charlesworth can advise on enforcing the judgment by various methods.
If you have an outstanding invoice owed, or have a judgment but need advice on the methods of enforcement, contact David Tear (Partner and Head of Litigation) by email:
david.tear@awbclaw.co.uk
or 01535 613678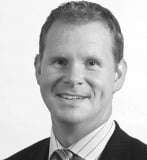 Partner and Head of Litigation