As we settle into the New Year, the newspapers, as anticipated, are full of press releases suggesting that new Clients flood solicitors' offices on the mythical Divorce D-Day (this year 4thJanuary 2016) and issue their divorce petition the very same day.

This is a complete myth. Liz Hebden, newly appointed Head of Family at AWB Charlesworth LLP is reluctant to give credence to such a myth and for good reason.

Like marriage, divorce is a very important step and should not be considered lightly. The impact on families and on individuals is such that it is not something to be rushed in the New Year. It requires careful reflection combined with professional support, guidance and advice.

Liz would always encourage anyone with relationship issues to take professional advice as to the legal consequences of bringing a relationship to an end and to explore what options are available.

The Family Team at AWB Charlesworth LLP is able to offer sensitive and practical advice throughout the year to provide you with the answers you need at a time that is right for you.

If you are in the unfortunate position of going through relationship difficulties and wish to consider your options, please contact a member of the Family Team on 01756 793333 or email either elizabeth.hebden@awbclaw.co.ukor andrew.foulds@awbclaw.co.uk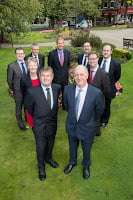 Liz Hebden

Head of Family Law

Tel: 01756 692871

Email: elizabeth.hebden@awbclaw.co.uk