Is my residential tenancy an Assured Shorthold Tenancy (AST)?

A question commonly asked by landlords is whether their residential tenancy is an AST and if so, how is an AST ended? A residential tenancy is automatically an AST if it was entered into on or after 28

th

February 1997 unless a notice has been served by the landlord stating otherwise.
How can I regain possession of my property from the tenant?
Dependent upon the circumstances of the tenancy, an AST can either be ended by service of a section 8 notice or a section 21 notice under the Housing Act 1988. A common problem found when landlords have drafted their own notice is the validity of the notice because even the simplest error can invalidate the notice, causing further loss of time and money.
How must the notice be served?

Service of the notice is an important part of regaining possession of a property as the date on which the notice was served will affect the date in which possession proceedings can be issued. It is also important to ensure a certificate of service is filed at Court if possession proceedings have been issued, the reason for this is to evidence to the Court the day on which the notice was served on the tenant.
What happens once the notice has been served on the tenant?

Once either notice has been served, the tenant will have a period of time in which he/she must give back possession of the property to the landlord. If, at the expiration of the notice, possession has not been given back to the landlord, he/she is entitled to issue possession proceedings to regain possession of the property from the tenant. A fee is payable to the Court to issue proceedings, and if successful at Court, a Possession Order will be granted.
What happens once I have obtained a Possession Order?

Once a Possession Order is obtained, and if the tenant has still not left the property, the landlord can apply to the Court for a warrant for possession. At that stage an eviction date will be set and the Court will appoint a bailiff to recover possession of the property from the tenant.
How can AWB Charlesworth Solicitors help me regain possession of my property from a tenant?

AWB Charlesworth LLP can be instructed to carry out the process of regaining possession of your property on your behalf, including preparing and serving the notice on the tenant, and if necessary, attending Court. We will also always provide you with advice as to the options available to you and make sure that you are fully aware of the timescales involved and the likely costs you will incur.
If you wish to regain possession of your property, contact David Tear, Property Litigation Partner on 01535 613668 or by email:
david.tear@awbclaw.co.uk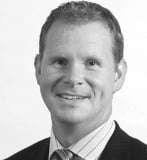 David Tear

Property Litigation Partner

Tel: 01535 613 668

Email: david.tear@awbclaw.co.uk