Living up to a stereotype, it has been shown that Britons talk about the weather for a massive 49 hours every year.  But these meteorological maters are having an increasingly serious impact on property.  From home insurance, to the value of your property, the British weather can raise some serious concerns when purchasing a new home.
So when looking for a new home, how do you make sure it is flood risk free? The good news is that a well advised property purchaser has plenty of options to make sure that the house they're buying is a suitable investment. 

Before a sale is concluded it's wise to do a full raft of pre contract searches and enquiries against the property to get a detailed view of the risks involved. One of those searches would be a desktop environmental report which will reveal whether the property is in a flood risk zone. For potential risk properties it may also be worth commissioning a detailed Flood Report –  a desk based survey with a quick online turnaround – that delivers detailed, low cost information to set minds at rest. In addition, specific enquiries of the seller asking about the flood history of the property can build up an accurate profile of the potential risk. It may also be wise to approach individual insurers to check whether they are able to insure the property at reasonable rates before committing to a property purchase. 

A recent client of the firm, said "Flooding has never been something which has crossed my mind. I was shocked to learn that the property I'd agreed to buy was at risk but I was glad that the information I needed to make an informed choice could be at my fingertips so quickly".
Detailed due diligence on flood risk before purchasing a property is becoming all the more important and whilst flooding has the potential to dramatically affect the value, mortgagability and use of a property but there are plenty of steps you can take to secure a property with an acceptable level of risk.

For further information, or for help with your property purchase, please contact Declan Hayes, Head of Property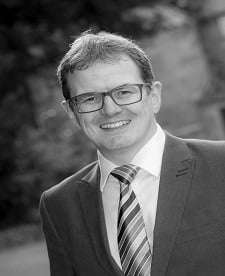 Director - Head of Property,