AWB Charlesworth Solicitors  has announced the appointment of two new Associate Directors, Katie Ingham and Mark Shaw.
Katie Ingham joined AWB Charlesworth Solicitors in 2017, having previously worked at a large firm in Bradford and Leeds. Katie specialises in Private Client work and throughout her employment at the firm Katie has dealt with all aspects of Private Client work, including the preparation of wills, trusts and lasting powers of attorney, the administration of trusts and estates, inheritance tax planning and Court of Protection work.  Katie has also recently qualified as a member of STEP (the Society of Trust and Estate Practitioners)Katie brings great experience to her role assisting clients in Skipton and the Aire Valley.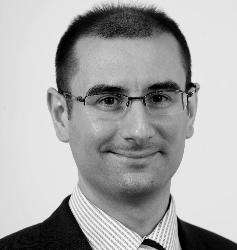 Mark Shaw joined the practice in 2012 as a specialist in wills, trusts and probate work. Mark has a particular interest in cases involving complex estate administration across multiple jurisdictions and is pleased to offer an enhanced service to existing and prospective clients.  Also a member of STEP, he has recently passed with distinction the STEP Advanced Qualification in Cross Border Estates. The course explores the issues to consider when dealing with an estate with a cross- border aspect, taking examples from common law, civil law, Shariah law and hybrid jurisdictions.
 The promotion to the new role of Associate Director will involve Katie and Mark assuming managerial responsibilities and them having a closer involvement in the day to day management of the practice with the Board of Directors.
 Felicity Green, Director, says "These appointments show the ambitions of the practice as we expand throughout the Aire Valley, and our commitment to the continued growth and development of all of our staff. Mark and Katie have much to contribute and I look forward to working with them as the firm continues to grow".