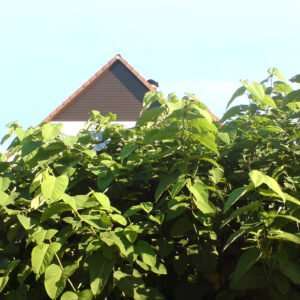 Although Japanese Knotweed is not common to this area, there are properties within the local area affected.  Knotweed is notorious for its fast and invasive growth.  When selling a property, there is a standard form to complete giving information about the property to the Buyer, and one question relates to Japanese Knotweed.
The presence of Knotweed on nearby land is a cause for concern as it could impact on the saleability of the property.  Mortgage lenders can be unwilling to lend when Knotweed is or has been nearby.
There have been recent County Court decisions in respect of nuisance claims brought in connection with Knotweed. It would appear that encroachment of the plant alone is not sufficient but that damage to the land must also be shown.  Therefore,  if there is any possibility of Knotweed on neighbouring land, it is important to record this information and ask the neighbour to remove it as soon as possible because of the potential risks.
It may be possible to obtain indemnity insurance in order to insure against the potential risk of discovery and/or re-growth of Knotweed at a Property.  Also, companies that are able to treat Knotweed may offer an insurance backed guarantee in respect of the problem.  It may be that the insurance is only valid for a period of say 5 or 10 years, which means the issue could raise its head again in the future.
If you are thinking of selling your home and /or would like to obtain some specific advice in respect of Knotweed please contact our property team. More information for those looking to buy or sell a property can be found here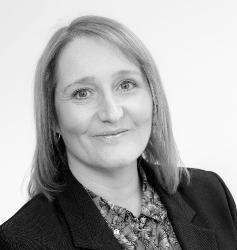 Conveyancing Executive, Property