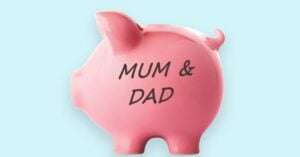 Whether providing an early inheritance or assisting in the purchase of a home, married couples are often benefiting from the 'bank of mum and dad'.  But what happens to such payments when the parties divorce?
The first point to be considered is whether the monies form part of the 'matrimonial pot' (the assets / capital of the marriage less its liabilities). It would need to be considered whether the money was paid as a gift or by way of a loan. It must then be determined whether the loan would only be considered a 'soft loan' i.e. non repayable.
 If it cannot be agreed and repayment is not forthcoming, the parents may need to become involved within the marital proceedings as a third party, referred to as an 'Intervenor'. An Intervenor's interest will be determined at a separate Court hearing. These proceedings however, carry substantial risk particularly in respect of costs.  
As with most things, the key to avoiding such issues is in the planning. It is essential when making payments that the correct paperwork is in place to document exactly  the purpose of the money and who it is intended to benefit. This may take various forms such as a loan agreement, Declaration of Trust or a Pre/Post Nuptial Agreement.
 Here at AWB Charlesworth, we have the skills and expertise to ensure this type of problem can be prevented or if necessary, resolved. For more information please contact Andrew Foulds
Associate Director, Family Law