When you have been recruiting and you have decided who you are going to select for the job, you should take the following steps:
– Make an offer to the successful candidate – the offer can be unconditional but it is usual practice to make the offer conditional on obtaining satisfactory references.
– Delay notifying any shortlisted but unsuccessful candidates of your decision in case the successful candidate declines your offer.
– Set out in writing what the job offer involves – there is a minimum amount of detail that the letter should contain but bear in mind that what is in the offer letter will form part of the employment contract.
– Take up references – it is usual to ask for 2 references, 1 of which is usually the candidate's last employer which will be the most important one.

– Check qualifications – some candidates embellish or do not tell the truth about their qualifications: check these out.

– When notifying applicants/shortlisted but unsuccessful candidates of your decision, try to do it speedily but make sure that you do not imply that rejection was for any other reason than suitability for the job compared to other candidates.

– Keep notes of the selection or shortlisting decision that you made in case it is challenged in any way.

– Withdraw an offer if references are not satisfactory and/or information given by the candidate for example about qualifications proves to be incorrect.
For more information on how we can help you with this, please contact Umberto Vietri, Head of Company and Commercial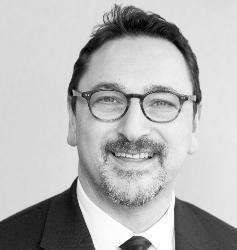 Director – Head of Company Commercial,




Alan Davidson
Partner, Employment Law