Get ready for a quick sale of your commercial property.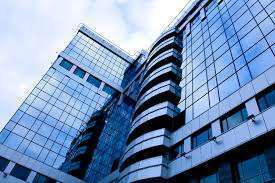 Many businesses are facing a fight for their lives to stay ahead in the current economic climate. Some are turning to shedding assets to improve cash flow. For some businesses one of their biggest assets is their property. So how can you realise cash as soon as possible? Here are our top 10 tips to stay ahead of the game.
1.Select a reputable agent

Getting a reputable, experienced selling agent with a proven track record can boost your chances of a successful sale.  Do your research, ask other professionals for recommendations and select with care.
2.Prove your ownership

You will need to be ready to prove your ownership of the sale property. Make sure you know where your title deeds are. Most properties will be registered at the Land Registry and so your deeds will be held in electronic form on a central database. However, pre-registration deeds can still be important as they can include details of matters that are not recorded on the title.  Getting your solicitor involved at an early stage to assess your legal ownership can mean the difference between a smooth transaction and a troublesome one.
3. Make sure you have an up to date energy performance certificate (EPC)
An EPC is a certificate containing information about the energy efficiency of a building. When a building is to be sold, the seller must provide any prospective buyer with a valid EPC and a recommendation report, free of charge, at the earliest opportunity. Make sure you get yours as soon as you make the decision to market the property to avoid any delays.
4.Collate lease information

If you are selling your property with a tenant in situ, the buyer will need to have details of the tenant's occupation rights at his fingertips. The tenant's original lease will need to be found together with all documents associated with it, for example, rent review memoranda, permissions for alterations and works carried out by the tenant. Collating this information can be time consuming, so make sure you have a plan in place to collect this information at the earliest stage.
5.Agree the detail of what will be sold

When a buyer has been found make sure you have agreed in detail and in writing exactly what will be sold, at what price and on what terms. This is often known as agreeing "heads of terms".  The more detailed you can be, the less likelihood there will be for confusion when the legal paperwork is being drawn up leading to lower legal costs and a smoother, more trouble free transaction.
6.Head off flooding and environmental issues

Most buyers will not be environmental specialists and may call time on a purchase if any hint of environmental damage or flood risk is revealed. If these matters could affect your property consider getting an outside audit by a qualified professional giving a detailed assessment of any issues so that the buyer can make an informed choice.  Many environmental consultants will agree to allow the benefit of that report to benefit your buyer so make sure you agree this with your appointed consultant up front.
7.Find your new build guarantees

If your property is recently built then a buyer will expect guarantees in connection with the build quality. Make sure any build warranties are available and that they can be transferred to your buyer. Ensure that this accurate paper trail is available at an early stage so that completion is not delayed.
8.Check your planning permissions

The authorised uses of a property for planning purposes will be one of the first things a well-informed buyer will check. Does your property benefit from the permissions which your target market will require? If not, consider applying for a revised permission as soon as possible. Buyers will want to see that the buildings on the property had the correct permissions to be erected and that all building works were done in compliance with building regulations. Make sure all your planning paperwork is in order at an early stage. Your dream buyer will soon get cold feet if the permissions available won't be suitable for their intended use.
9.Pre-empt your buyer's questions

Many buyers will raise queries about the property in a standard industry format. Preparation of replies to these questions can be time consuming and so it makes sense to spend time preparing answers to these questions before an offer is received so that these are ready instantly upon a sale being agreed.
10.Investigate for asbestos

Legislation requires commercial property owners to manage asbestos risk in their properties. This includes requirements to ascertain whether asbestos exists and to deal appropriately with any asbestos identified. A potential buyer may be wary if the relevant paperwork (usually including an asbestos investigation report) is not available.
If you are looking for further advice about your commercial property. Get in touch with Kerry Milwain. Commercial Property Solicitor.
Tel:
01274 352 059
Email:
kerry.milwain@awbclaw.co.uk