Dealing with an employee who has bad body odour, bad breath or smelly clothing can be a difficult problem for an employer.
However, any situation involving an employee's personal hygiene is unlikely to go away of its own accord so the issue needs to be dealt with quickly and fairly by an employer – otherwise, it could have a detrimental effect on the employer's business, their staff and/or their customers.
An employer, faced with an employee who has poor hygiene, should initially hold a private meeting with the employee to discuss the issue to minimise any embarrassment to them. There should be a free exchange of information at the meeting with the employer adopting a sympathetic and patient stance – the employer should be ready for the employee's reaction to the poor hygiene issue being raised which could be anything from anger to embarrassment. The meeting should be conducted in an open and supportive way by the employer and not in a way that implies criticism – after all, there could be an underlying reason for the employee's poor hygiene such as personal problems or a medical condition. The employer should try and seek a solution to the situation that the employee feels is achievable which could involve help and support where needed. At the end of the meeting, the employer should arrange a follow up meeting (perhaps in a month's time) to monitor what progress the employee is making in addressing the issue that has been raised. An employer needs to handle any issue surrounding an employee's personal hygiene carefully, particularly if the reason for the situation is either a medical or cultural one.
Our Solicitors are experienced in handling sensitive employment issues, including offering timely advice on redundancy, grievance, and disciplinary and dismissal procedures. Please get in touch if you require any legal advice or representation, whether you are an employee or employer: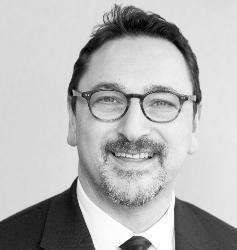 Director – Head of Company Commercial,