What does a 'chain transaction' mean in conveyancing?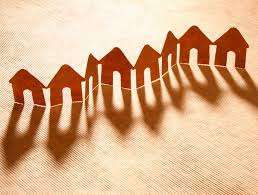 In the conveyancing world the term chain is frequently used, however some clients do get concerned at the thought of what this might involve.
A conveyancing transaction involving a chain simply means A buying a property from B, and B buying a property from C. If the chain continues, C buying from D, D buying from E and so forth.
The chain can continue until the last person in the chain only has a property to sell (not one to buy).  An example of this can be a developer of a newly built property who is selling a property and not purchasing one.  On the other hand- the person starting the chain could be a first time buyer who does not have a property to sell.
We often get asked how long will a chain transaction take to complete and the answer to this question simply depends on the state of readiness of all parties involved in the transaction.
If all parties in the transaction i.e. clients buying and selling and their solicitor representatives and the estate agents are all communicating and co-operating effectively then the matter can progress swiftly.
We find that estate agents can assist in a situation involving agreeing dates in a long chain.  However, there are instances where some parties may be well advanced in the transaction and some clients may have just appointed their solicitor.  Quite often there are situations where the rest of the chain may be waiting for one party to catch up with the chain and until this party is ready to exchange contracts the rest of the chain have to wait.
The chain can of course be broken, however the party deciding to break the chain by selling before they buy would need to organise temporary accommodation and perhaps storage for their possessions until the property they want to purchase completes.  This can be a difficult decision for elderly clients or clients with young children.  However there are some clients that are happy to break the chain especially if they do not wish to lose any prospective buyers and perhaps have a long stop completion date, for instance on a property in the course of construction.
If you are looking to buy or sell a property, then get in touch with our specialist property team today.