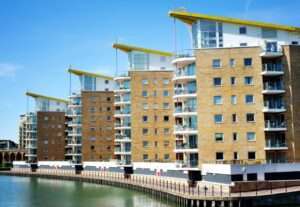 Purchasers of leasehold properties need to appreciate that a lease is a "wasting asset".  Allowing the lease to become too short by not extending it at the right time can be detrimental to the leaseholder.  It can result in fewer institutional lenders being willing to lend of the property making it more difficult to sell and consequently less valuable.  It can also greatly increase the cost to the owner of extending the lease when they do get round to it.
Under the Leasehold Reform, Housing and Urban Development Act 1992, Leaseholders have an automatic right to extend the Lease so long as they meet certain requirements.  These requirements are:
The lease they hold is a long Lease i.e. a Lease for twenty-one years or more and
They have owned the property for two or more years
The important time for extending the lease is at the point when there are at least eighty years of the term remaining.  This is because if a lease has just eighty years, or less, left then there is an additional payment, payable to the freeholder, of fifty percent of the additional value which extending the lease would add to the property.
As a starting point you need to discover how much it might cost to extend your lease.  To do this you may wish to use the calculation tool available here.
The amount is dependant upon the value of the property, the amount of yearly ground rent and the length of the remaining term.  Having obtained that indication it is important to have the property accurately valued by a surveyor.
Once you know the likely cost and are ready to proceed, you will need to instruct a solicitor to contact the freeholder and attempt to agree the lease extension and price.  If the freeholder is uncooperative, the solicitor will then serve a formal notice under the above Act to the effect that you wish to extend the lease.  If the freeholder still refuses to grant an extension of the term of the Lease, or if a price can not be agreed then it is possible to apply to a tribunal to settle the matter.
Once the price and the terms are agreed, the solicitor will settle the paperwork to enable the matter to be completed.
If you need advice on extending your lease, please contact Robert Hall.