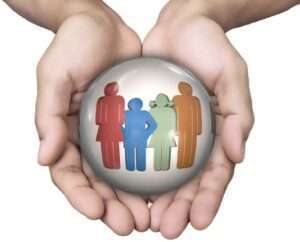 Rather than considering the "rights" of parents, Family Law talks of parental responsibility (PR).  PR gives you all the legal powers to make appropriate decisions in relation to the upbringing of your child.
Generally if you are a parent with PR you should expect to be consulted by the other parent about major matters concerning your children such as education, health and religion.
Examples include:-
Allowing you to contact your child's GP to obtain or discuss medical treatment for your child;
Playing an active role in your child's education including having a say in the choice of school;
Deciding on a child's religion.
The law treats men and women differently when it comes to PR.  Mothers and married fathers have PR automatically. An unmarried father has PR in certain situations such as being named on the child's birth certificate (for children born after 1st December 2003).
A step-parent does not have PR and is not therefore in a position to consent to any emergency medical treatment.
How to acquire PR
By marrying the mother of the child;
By entering into a voluntary PR Agreement with the mother;
By obtaining an Order of the Court.
PR is not granted automatically by the Court.  A father would need to establish:-
A degree of commitment to the child.
A degree of attachment exists between the child and the father.
The application is being made purely in the interests of the child's welfare.
Even if you do not have PR, you are able to apply to the Court for a Child Arrangements Order to deal with where a child should live and who a child should spend time with.
If you need further advice please a member of our family team.