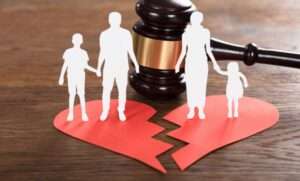 The breakdown of a marriage is a stressful and difficult experience for those involved.  The situation can be exacerbated by one spouse having to allege adultery or unreasonable behaviour by the other for divorce proceedings to start straightaway.  The blame element can cause incredible animosity between separating parents and can impact on their children and the wider family.
Divorce laws in England and Wales are to be overhauled so that couples can now divorce without having to blame each other.  The sole ground for divorce will be the irretrievable breakdown of a marriage and the new legislation will also remove the ability for the other party to defend the divorce.
These long overdue reforms to divorce law should reduce potential conflict and put an end to the 'blame game'.  The introduction of a no-fault system is huge.  It represents the biggest change in divorce law in 50 years.  It is not known exactly when the changes are going to take place, but the Ministry of Justice has indicated that this will be imminent.
At AWB Charlesworth Solicitors we offer an initial consultation for a fixed fee of £100 after which you will have a full understanding of your options and the likely costs of achieving a resolution.
If you need further advice please a member of our family team.