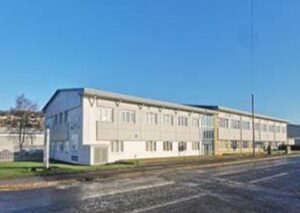 AWB Charlesworth Solicitors are opening a brand-new office on the outskirts of Keighley.
The firm has relocated the North Street office in Keighley and the Chapel Lane office in Bingley to a much more modern setting at Aireside Business Park to enable the firm to continue to grow and to enhance its position within the Aire Valley.
Director, Umberto Vietri says "We are very excited about the move. AWB Charlesworth Solicitors are very committed to providing legal services to Keighley, Bingley, and the surrounding areas. This move is a sign of our dedication to continue to serve the individuals and the businesses of the Aire Valley for many years to come".
The new setting provides easy access for clients with good transport links, onsite parking, and a range of meeting rooms. The contemporary office also reflects the firm's modern approach to client services with video conferencing facilities, training spaces and new ICT systems.
Felicity Green, Director and Practice Manager comments that "Our new offices reflect our progressive firm culture. We look forward to welcoming clients and contacts to our new premises at Aireside House whilst continuing to offer a mix of telephone and video conferencing options for our clients."