When an individual is looking at either selling or purchasing a property they often want to "get ahead of the game" and have a solicitor ready to act. This is a good idea as all Law Firms have several requirements to meet Law Society and Government legislation which can be time consuming.
When you instruct a solicitor you can expect a guide as to what costs to expect (these may be approximate if a sale has not been agreed).
You will need to produce photographic ID and a recent proof of address. You will also need to sign and return terms of engagement confirming you agree to the firm's terms.
If you are providing purchase monies with cash (rather than a mortgage) you will be asked for evidence of the source of these funds. This is not merely evidencing that you have this money but where it originated. For example you may have sold a house previously, inherited it or perhaps made savings over a period of time. Many people are uncomfortable providing this information and this is understandable but solicitors are bound by confidentiality and the information provided is between you and them.
If you are able to collate this information at the outset of a matter or even before the sale/purchase is agreed it will both start the matter smoothly and help prevent unnecessary delays.
If you are looking to buy or sell a property, then get in touch with our specialist property team today to make sure that you are "ahead of the game"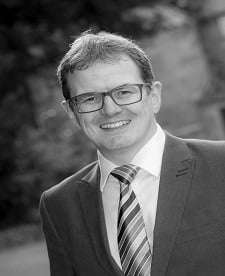 Director - Head of Property,