Client Testimonials…….
"Thank you for your efforts with everything. It's been swift and painless" Feedback for Julie Morris from property client, June 2018

"Sarah was understanding and explained everything excellently" Feedback for Sarah Richardson from Wills, Trusts & Probate Client, June 2018

"I could have emailed but decided to send something a bit more personal to say THANK YOU! You are wasted as a solicitor as you are such a good listener with such a sympathetic attitude" Feedback for Liz Hebden from family client, June 2018

"From the initial telephone call with your receptionist, to being greeted at your office it gave me confidence in your practice.  Very efficient and knowledgeable.  I was feeling very worried and out of my depth before I spoke to Andrew.  He was straight talking but with a huge amount of personality and compassion.  I am grateful for all of his support and advice.  Andrew was reassuring and emphatic towards my situation.  He dealt with me in a non judgemental way and was kind in his approach.  I honestly do not think any aspect of your service could have been improved" Feedback received for Andrew Foulds from Melanie, Family Client June 2018

"Phil and I would like to express our gratitude at getting this matter sorted out. It has not been an easy time for any of us or our families but now can move on" Feedback received for Andrew Foulds from L M Critchley, Family Client June 2018

"I wanted to take the opportunity to thank you for your help in finalising my divorce.  You have dealt with this matter as efficiently as possible which is much appreciated considering all the messing about with my previous solicitor.  Once again, many thanks." Anon, Family Client, March 2018

"I would like to personally thank Julie Morris for her professionalism, diligence and help during the sale of our property.  

 

Julie has gone above and beyond the call of duty  and she has even kept in contact out of office hours when there have been matters that have needed to be dealt with. Throughout the process she has been tremendously organised and very often had the information that was required ready to send. On the odd occasion that this was not the case she endeavoured to obtain it quickly and efficiently.  I was in contact with Julie almost daily with many new enquiries, issues and questions.  Each time I found that nothing was too much trouble for her and that she had the answer. Throughout the process she was very polite, understanding and excellent at talking through complicated processes in simple and understandable terms. At the end of most phonecalls she would encourage me to call back if I had any more questions or issues.  I would not hesitate to not only recommend Julie Morris but also AWB Charlesworth. This is already the third property that we have bought or sold through the company and it is the only company that we will ever use to buy or sell properties."  Feedback received for Julie Morris from Craig Jones, Property Client March 2018

"Here we are…breathing in sea air… I can hardly believe we have made this move… glad to be here and very grateful to you for all your hard work in making it happen. Thank you!" Feedback received for Fiona Davies from Gill Nichol, February 2018

"Many thanks for your email and the confirmation that the divorce is now complete. I would also like to thank you for your expert advice and efficiency whilst dealing with my case; through your knowledge and professionalism you have guided me through one of life's unpleasant experiences so that ultimately all involved parties can move forward positively with a fair settlement in place.  I wish you the very best for 2018." Feedback received for Liz Hebden from Neil Wilson, January 2018

"I have recently been through a difficult and protracted divorce and the team at AWB Charlesworth were professional, efficient and always supportive and friendly. Liz Hebden was my solicitor and I would have no hesitation in recommending her to anyone who is unsure of where they are headed or anyone who is starting on a difficult path like separation or divorce. She is competent, straightforward and has a wonderful ability to put you at ease as she guides you through the process." Feedback received for Liz Hebden from Family Client – Emma Lawrence. November 2017

"We are a small registered charity and experienced difficulties in dealing with a contractual situation with a large national organisation. The support we received from David and Chris at AWB Charlesworth was timely, professional and helpful and much appreciated." Litigation Client-Mary Carroll, Chairman BCCS. September 2017
"I would like to thank you for the excellent service you have provided Andrew. You have made a difficult period in my life an awful lot easier than it could have been, and I should not hesitate to recommend your services to friends and colleagues if they should ever need them. I wish you the very best in the future, and once again many thanks for all your help."  Feedback for Andrew Foulds, from Family Client-Mark Chrystyn, October 2017."
"Due to the nature of my case being quite lengthy and drawn out, Liz and her secretary Janice became like an extended family to me. I am so pleased with the outcome. Thank you so much for all the hard work and the time you have put into my case/house. I would have no hesitations in recommending Liz and indeed AWB Charlesworth Solicitors." Feedback for Liz Hebden, from Family and Property Client. Sept 2017.
"Declan and Julie were extremely helpful, clear and efficient during the whole process of buying my house. I was very satisfied with the excellent work they completed on my behalf and I would recommend them to anyone. Thank you for your help and AWB Charlesworth will be my first choice for any legal matters in the future".  Ben Fox, Residential Property Client, September 2017
"To Jenny, Katie and Alan.Thank you for your kind, efficient and professional assistance. Best wishes and kind regards," Jo Ellis, Private Client and Residential Property, September 2017
"I am extremely happy with the work that Declan has recently completed for me- in fact myself and my daughter have used the firms various services for a very long time and will continue to do so in the future." Lorna Midgley, Residential Property Client, September 2017
"Dear Katie, Just a brief note of thanks for your excellent work on our behalf with my mother's estate and our own wills. We were both impressed with your pleasant, efficient and helpful manner.It was a pleasure doing business with you and you will certainly be our first choice for any further legal issues which may arise in the future.Very best regards, Paul and Pat Langham" Private Client. August 2017.
"Liz was extremely helpful and efficient in dealing with the sale of our house. Like many other properties it wasn't the easiest to sell but she coped very calmly with the issues that cropped up and got us there in the end". Charles Wilson, Property Client. August 2017.
"Dear Julie, We were more than satisfied with the service from you.  You kept us up to date through the whole process and were very pleasant to deal with.  Thank you for all your help. Kind regards David and Angela George" Residential Property Client, August 2017.
"We used AWB Charlesworth Bingley office for our house conveyancing and Liz Hird did a fantastic job. She was very thorough and kept us up to date with progress up to completion. Liz subsequently introduced us to Katie Ingham who has prepared our Will and Power of Attorneys. I would have no hesitation in recommending AWB Charlesworth for these services." John and Hazel Leach, Property and Private Client. August 2017.
"Roger extended a real, genuine family approach to my stressful situation- he was entirely sympathetic and always kept me up to date with progress etc. I was recommended to Roger by a friend, and I have since recommended him to 3 of my other contacts- and will continue to do so!" Martine Illingworth, Wills, Trust and Probate Client, May 2017.
"I was delighted with the friendly, professional & understanding service provided by Liz Hebden" Rebecca Clare Douglas, Family Client. July 2017
"From start to finish I was put at ease by David throughout what was a tough time, I was kept informed right to the end of proceedings, the ultimate professionals." Alison Harwood, Litigation Client, May 2017.
"Myself and my wife were first time buyers in the UK and we were recommended to contact Liz Hird to assist- and we are very glad we did! The process was very quick and efficient and Liz explained everything in great detail to us. Liz was extremely professional and left us feeling confident at leaving everything in her capable hands. Would definitely recommend Liz and the AWB Charlesworth team, and will contact them moving forward for any other requirements we may have", Mr and Mrs Naglik, Property Client. April 2017
"Having decided to prepare both wills and Lasting Powers of Attorney, Jenny discussed all the details with us, the pros and cons, and made sure we were clear about what was involved and the best way to proceed. She was always courteous, friendly and efficient and expedited them in a timely manner, with clear communications throughout." Mr and Mrs Golding, Wills, Trusts and Probate Client. April 2017.
"Many thanks for your services Liam. Job well done for both Wills and LPA. Just to let you know that we will readily recommend AWB Charlesworth to anyone in search of a solicitor, and you in particular for wills, trusts and probate". Frank and Sandra Goad, Wills Trust and Probate Client. April 2017.
"On a personal level, from day one when I first met Liz Hebden, I was very impressed by her easygoing manner which made it easy for me to express the whole mess. She has superb counseling skills, again it made the situation easier to cope with. I would have no problem recommending Liz to anyone in need." Anon, Family Client, April 2017 
"I would just like to say a huge THANK YOU Roger for all your help and guidance following the death of my dad, for the excellent work you have done sorting out his estate and the issues that arose during this time. All the best for the future and once again thank you!", The Lodge Family, Wills, Trusts and Probate Client, April 2017.
'"I have had the pleasure to have worked with many of the Partners and staff at AWB Charlesworth for a number of years including Umberto and Liam. They have provided a level of high expertise across the range of professional legal services for a number of my business and private clients. What I like about AWB Charlesworth team and the reason I will continue to recommend their services is because they do not just take orders but are proactive to consider any wider issues and implications when providing solutions to clients. This is very refreshing in today's market, putting the client very much at the forefront of the advice they give". Ian Barker DipPFS – Independent Financial Planner – Ellis Bates Group Ltd, Jan 2017

"Victoria was very helpful, very understanding, and very trustworthy. I instructed Victoria to update my will and found her to be extremely knowledgeable and prompt in getting back to me. I already have recommended Victoria to others and will continue to do so". Mavis Richardson, Wills, Trust and Probate Client. April 2017.
" Andrew Foulds always got straight back to me with regards to my enquires throughout my Divorce and Marriage. He was extremely professional and courteous through a very difficult time; offered advice and suggestions which were never imposed upon me. He was extremely diplomatic at all times." Michael Ellison, Family Client. September 2016.
"I contacted Jenny Barron in the Wills, Trusts and Probate team after many years of using AWB Charlesworth. I found her personal manner to be excellent and she kept me informed on the progress of my matter on a regular basis. My daughter will be returning from Denmark later on this year and we will be requiring AWB Charlesworth's Property services, so we will most definitely be in touch and wouldn't hesitate to recommend Jenny and the team." Alan Lund, Wills, Trust and Probate Client, April 2017.
"Very fast and efficient service, very helpful and polite staff and much to my surprise the final fee was less than the original quotation. Very happy to recommend AWB Charlesworth and David Tear to others". Angela Fan, Litigation Client. June 2016.
"I have worked with Umberto most recently on an Employment matter and I found him to be extremely helpful, polite and meticulous in explaining details. Prior to this I have worked with Susan Lund who helped me out with a deed matter. I would highly recommend them both!" Paul Pyshnenko, Employment and Wills, Trusts and Probate. August 2016
"Fantastic conveyancing service provided by Declan Hayes. He helped us to sell a property in Yorkshire and buy in Manchester, despite it being a rather protracted sale, Declan kept us updated regularly. It was definitely worth travelling 60 miles to use such a good Yorkshire Firm!" Rebecca Lund, Residential Property Client. January 2016
"Mark was extremely efficient, and found all the missing information required quickly. I would highly recommend Mark and AWB Charlesworth Solicitors." Gillian Wiseman,  Wills, Trusts and Probate Client. August 2016.
"James continually helped me to understand complex areas of the lease terminology clearly and concisely throughout the process. He took responsibility of managing 3rd parties involved with the lease and ensured that they were dealt with in a professional manner allowing me to focus my attentions on the project of managing the business move. I have worked with several departments of AWB Charlesworth over the last few years and the service James provided was yet again as expected- professional and knowledgeable." Glenn Broadwell, MD Belvoir Sales and Lettings, Commercial Property Client. May 2016.

"Alan is always approachable, open, honest and prompt in returning calls. I would highly recommend his services, and in fact already have done to my brother-in-law who is looking to purchase a house." Rashid Khan, Residential Property Client. August 2016.
"Victoria listened very carefully, took copious notes and was extremely accurate in the information she provided. We had lots of questions about Powers of Attorney, which she explained clearly and simply to us. One of the best solicitors I have been to." Mr & Mrs Bryant, Wills Trusts and Probate client, September 2016.
"Elizabeth,  I just wanted to say thank you so much for the professional manner in which you dealt with my divorce. You gave excellent advice and I felt very supported through such a difficult time. You were always jolly and positive and I found it very easy to talk to you about sensitive matters. You are an asset to your firm." Anon, Family Client. September 2016.
"Susan worked on my behalf on my Will, Probate and Lasting Power of Attorney. She dealt with everything efficiently and the whole process ran very smoothly. I would have no hesitation to recommend Susan and AWB Charlesworth to others." Lesley Hazard, Private Client. August 2016.
"Superb, very personalised service. Umberto really went the extra mile to get to know our company (Teacher Horizons) and our needs. He was also keen to provide the best value for money possible for us. What I liked the most about Umberto's approach was the way he took time to explain complex shareholding issues in a way that someone with no legal training could understand. Highly recommended service. I'll be using Umberto and AWB again". Alexis Toye, Teacher Horizons, Commercial Client. December 2015.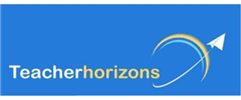 "Excellent and efficient. A great team at AWB with a strong combination of sound advice, coupled with good old fashioned Yorkshire values and a prompt seamless service. They have handled my family's affairs with compassion and sensitivity. They gained my trust to the extent that despite me not living that near I have moved all my own affairs to them. In a world where you often battle with indifference and incompetence it was refreshing to deal with the AWB team. Liam, Declan and Sally, thank you." Jean Mehers, Wills, Trusts and Probate and Property Client. July 2016.
"Just a quick email to thank AWB Charlesworth for your help in producing 3 new employment contracts. Umberto and Charlotte Gooch couldn't do enough for me and were always at the end of the phone if I had any concerns or queries regarding these contracts. Very professional at all times and I would certainly recommend your firm."  Lionel Lockley, Employment Client. September 2016.
"Roger has been my Solicitor for over 3 years now after I was recommended to him by a Solicitor friend who was retiring and also my Financial Advisor. His service has been nothing short of exemplary and I would certainly recommend Roger and AWB Charlesworth as a Practice". Donald and Margaret Wood, Wills, Trusts and Probate Client. August 2016.
"My experience with Andrew Foulds at AWB Charlesworth Solicitors has been excellent. A very professional and friendly company who didn't just give me advice but also gave me lots of support throughout (sic) my case. Would highly recommend AWB Charleworth to anyone and everyone!" Natalie Stevens, Family Client. February 2016.
"The job was done efficiently by Martin and I am highly delighted with the outcome once again. I will be coming back soon with another transfer." David Molloy, Property Client. August 2016.
"Dear Sally, everything seems to have gone so well with your superb guidance. We are very grateful to you for the great way in which you have managed the Trust over the years and in particular the splendid advice and multifarious calculations to conclude the sale and distribution". Michael Green, Wills, Trusts and Probate Client. August 2016.
"We have been very happy with James Dunn as our Property Solicitor and his responsiveness and efficiency in conducting property matters on our behalf." Gareth Wooler, RN Wooler, Commercial Property Client. September 2015.
"We would like to thank Victoria for her courteous, efficient and understanding of our needs. Well done and good fortune." Mr and Mrs E. R . Hogg, Wills, Trusts and Probate. July 2016.
"Fiona did an excellent job under difficult circumstances- she persevered and kept us informed throughout the whole process. I absolutely will be back in touch with AWB Charlesworth soon to make a will. Many thanks." Mr J.R and Mrs M.E Sunderland, August 2016.
"Dragonfly Contracts Ltd have been in business for 10 years. In that time we have occasionally needed assistance from David with regards to contractual issues and we have always used AWB Charlesworth Solicitors for these services. We have been very impressed by their service, knowledge and advice. We would have no hesitation in recommending AWB Charlesworth for your legal assistance." Simon Daffy, Director, Dispute Resolution Client. December 2015.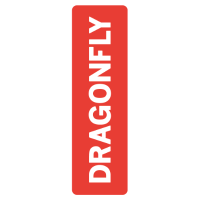 "Thanks Declan and for your excellent work getting the date finalised on the house move when seemingly nobody else would." Andy Kyle,  Residential Property Client. July 2016.
"This is the 2nd time we chose to use AWB and part of it was knowing we'd have one person properly looking after us in selling our house. In our case this was Liz and the communication in what was often an anxious time (Selling our home) helped us understand some things that we could control and those that we depended on others for.  Keeping up the momentum always felt like the only thing we could do something about and AWB always ensured they represented our desire to see things through with other solicitors, Estate Agents and so on. Thanks to the team but especially Liz. Punctual, informative, accurate, considerate". Roger Carter, Property Client, July 2016
"Unlike some Solicitors, Victoria listened, explained things clearly and had a really down-to-earth approach". Colin and Elaine Meredith, Wills, Trusts and Probate Client. August 2016.